Nintendo Classic Mini SNES
Remember the hours you spent as a kid playing Super Mario Brothers, Street Fighter or countless other games on the Nintendo SNES? Well it's back and you can enjoy it all over again.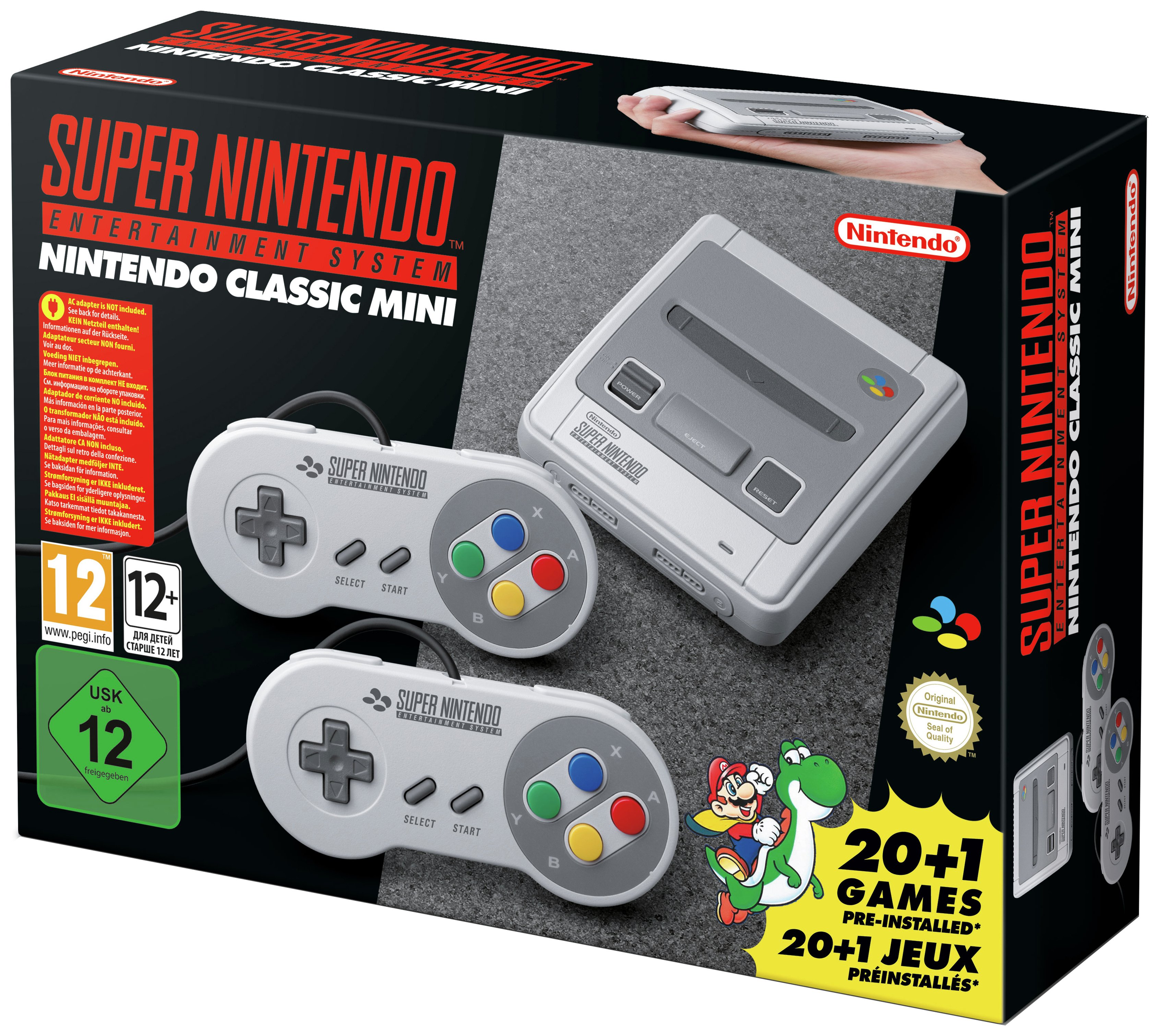 SNES Classic Mini Pre-Order console
Check It Out
argos.co.uk
as of July 24, 2017 11:17 am
Release date: 29 September 2017. This item is FREE delivery. Step back into the 90s and re-experience a timeless classic with Nintendo Classic Mini: Super Nintendo Entertainment System. The Mini: SNES has the same look and feel of the original system ; only smaller ; and comes pre-loaded with 21...
We also found this product on Amazon
1 new from £ 169.99
amazon.co.uk
Last updated on February 24, 2020 10:04 pm